Valentine's Day is around the corner. Juggling work, errands, kids, dinner and laundry…you might realize you forgot or didn't get enough valentine's day cards…so we're here to help! We've added a do-it-yourself valentine that's for all ages, and both boys and girls.
This valentine artwork is featured in the Pediatric Center of Greenville, and it's been customized for you to print nine to a sheet and have them all cut out in eight slices.
It's free to download and share with your friends!
Here's what the final valentine looks like cut out: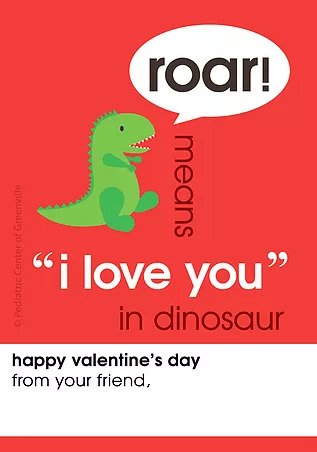 In most cases we don't write a name in the "to" form…we just write our child's name in the "from" – so we skipped this step. If you child would like to add a "to" – have them write it on the back!