Carevide is a community health center with

 six medical locations, plus dental,
pediatrics and women's serving Northeast Texas.
Carevide has over 40 years of experience in providing health care services
Carevide is endorsed as a patient-centered medical home. All five medical sites at Carevide are recognized as a Level Two Patient Centered Medical Home by The National Committee for Quality Assurance (NCQA). NCQA is a private, non-profit organization dedicated to improving health care quality.  NCQA accredits and certifies a wide range of health care organizations including hospitals, clinics and insurance companies.
To earn a Level Two recognition, a practice must score high marks in NCQA's nine elements of quality care. Some of the elements are: access and communication, patient self-management and disease management support, continuous quality improvement, care coordination and team based care.
Our mission is to improve the health and lives of those we serve with a commitment to patient-centered excellence in all that we do.
Our vision is to be recognized as a healthcare leader by promoting healthy patient outcomes and inspiring our employees toward personal and professional development.
Our values are compassion, honesty, accountability, network, growth, and excellence.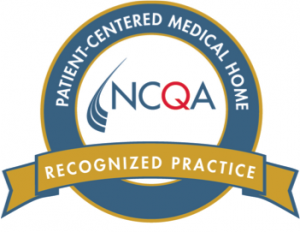 Our health centers are a complete medical home for you and your family…
with continuity of care, Class D pharmacies, health education, social services, eligibility services, and translation services available. We accept Private Insurance, Medicaid, Medicare, CHIP, and uninsured patients on sliding fee discount based on family size and income. Our medical, dental, pediatric and women's services are all provided by licensed professionals with a heart for serving you.
Michelle Carter, MPA-HCA, Chief Executive Officer
Michael Glas, MBA, Deputy CEO
Kara Cizdziel, MD, Chief Medical Officer
Amy Wade, Board Chair
Nona Jordan, Board Vice Chair
Keith Winters, Board Treasurer
Stan McKee, Board Secretary
Paul Kelley, Board Member
Dr. Thomas Goss, Board Member
Paul Painter, Board Member
Andrew Bench, JD, Board Member
Sue Cregg, Board Member
Alma Paulin, Board Member
Dr. Jim Barr, Board Member*