Twins Aubrey and Danika, age four, had their first well visit at Carevide Pediatrics, previously known as the Pediatric Center of Greenville on Joe Ramsey Blvd E, just north of Wesley Street.
To make sure they knew where they were going, they visited the night before.
The twins wore their favorite costumes after learning about the imagination theme. This was the first time they were encouraged to dress up as their favorite character for a pediatric visit – which also made getting them ready easier – and they were excited to go! 
After arriving, the girls enjoyed the "fit as a fiddle" well waiting area and nearby art that included books to let their imagination run free!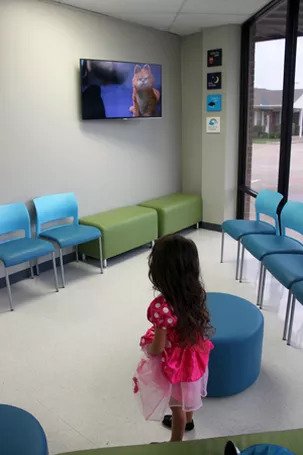 Danika was a particular fan of the books.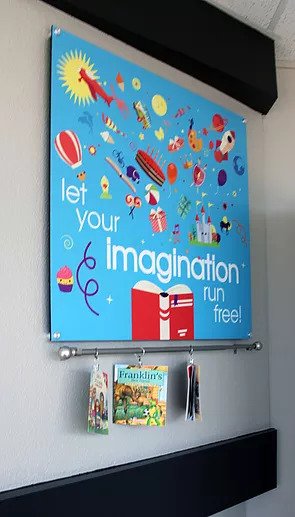 The new furniture is fun and comfortable, and perfect for family to cozy up together, whether on the couch, a bench, or the chairs.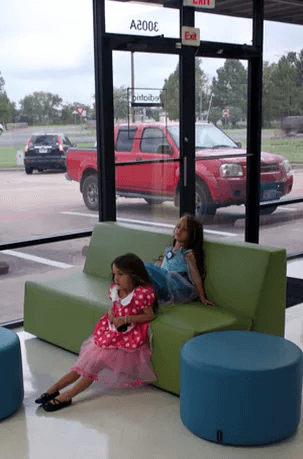 And with all things kids comes….the…."potty" break!
In the quest to find the potty, the floor directionals were helpful!

Along the way Danika discovered… a cheese that made her smile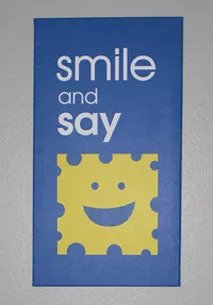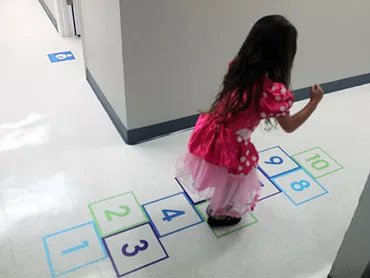 HOPSCOTCH!
She was ecstatic to play hopscotch and enjoyed waiting for her turn to use the potty.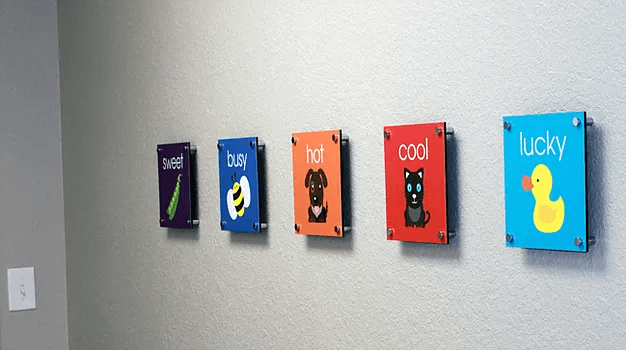 Across from the potty is more awesome artwork!
Danika loved reaching and activating the touchless foam soap dispenser to wash her hands and the touchless paper towel dispenser to dry them – it's the little things – especially since she loves being independent at this age (and mom loves the less germ possibilities the better!). 
Soon after returning to well waiting Aubrey and Danika were called back.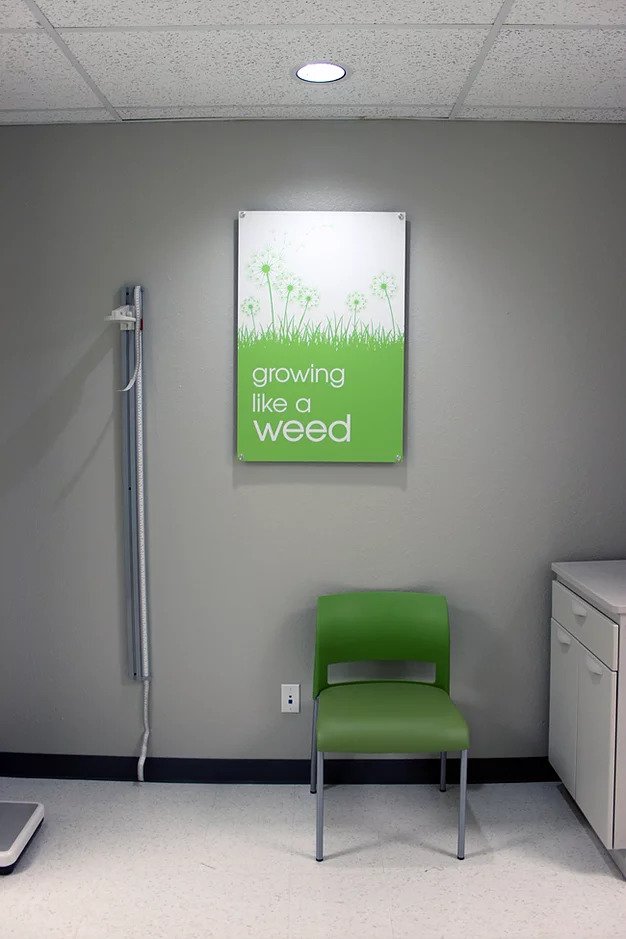 Here is Danika, aka "Minnie Mouse", after having her height and weight taken, and is waiting for the next step…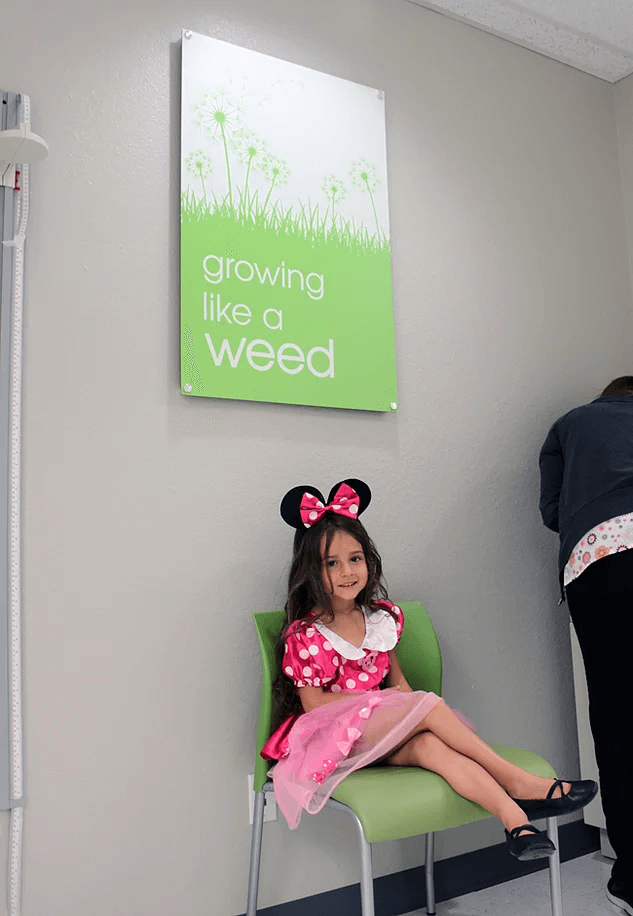 …taking her blood pressure!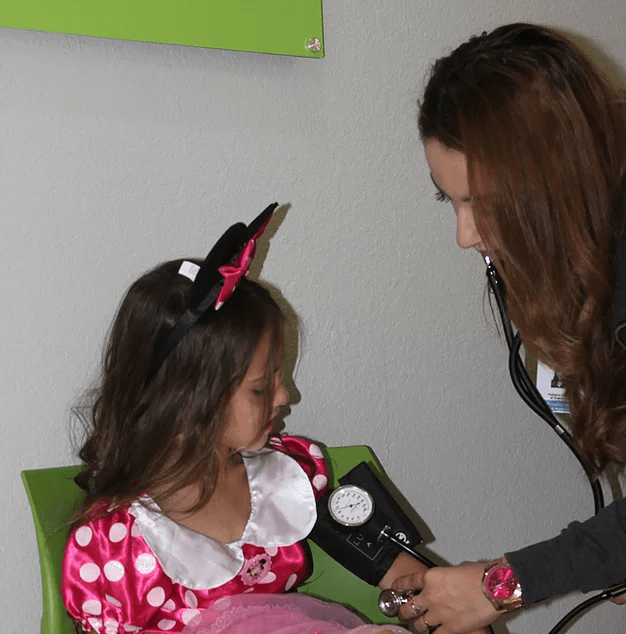 Afterwards, miss "Minnie Mouse" hops nearby, while sister "Elsa" goes next: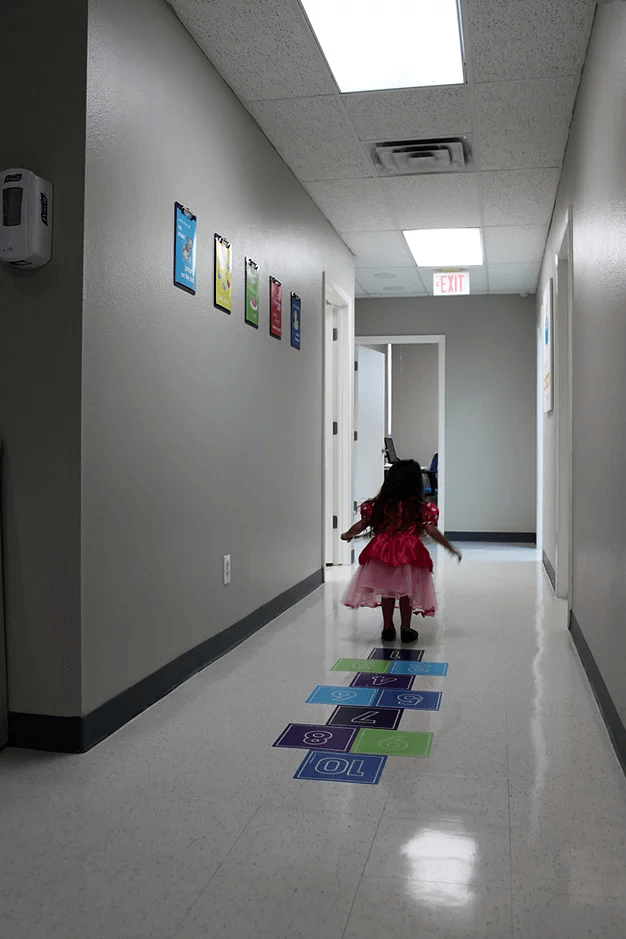 Loving hopscotch and the hallway art!
"Elsa" is the same height and weight as her sister!
Next is her blood pressure – and she enjoys being the center of attention: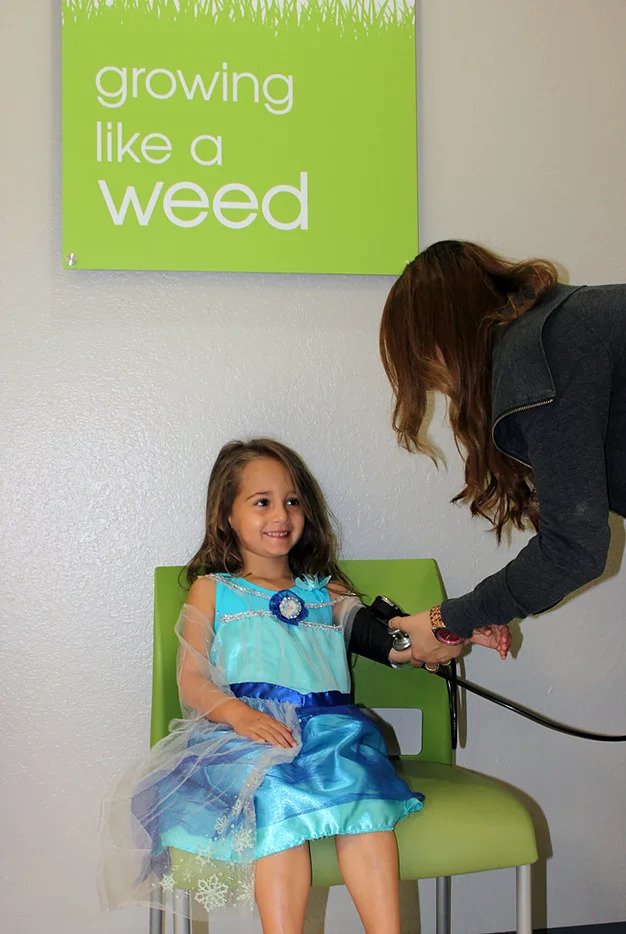 While "Elsa" hops off her chair, "Minnie Mouse" has fun and we capture the moment: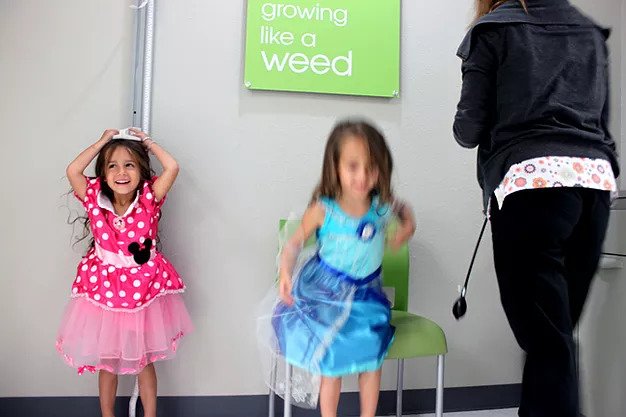 So far so good!
On the way to their well exam room
they saw a dinosaur!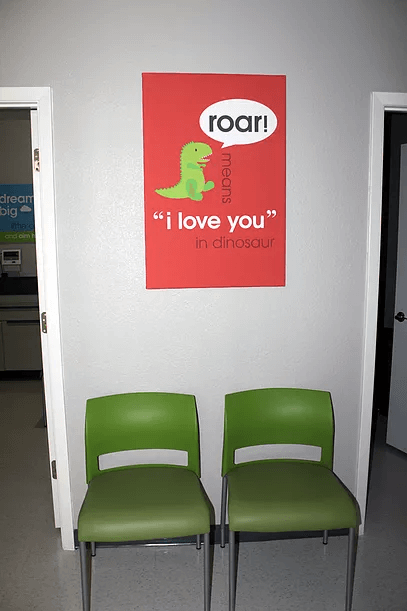 They learned the rooms have a bullseye for paper airplanes to be thrown at!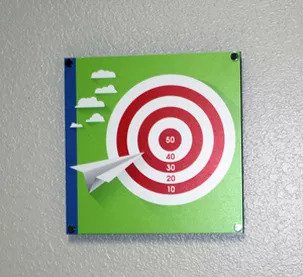 Then their provider enters! She makes Danika laugh while Aubrey sits nearby – and we were just able to capture the moment, barely!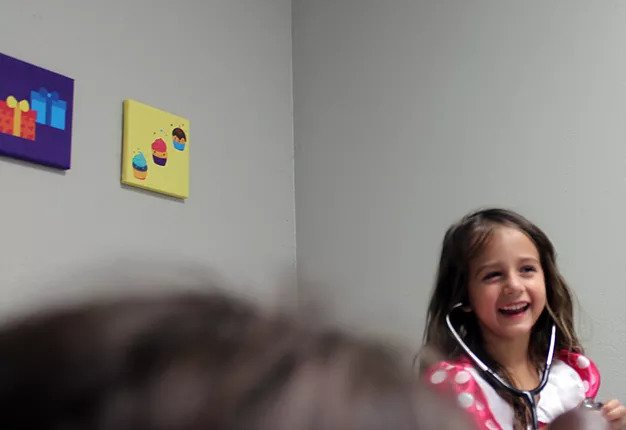 The twins LOVE her and opened up to her! 
Eventually they realized what was coming next… that they were going to get shots… and she comforted them. It was second nature to her, comforting them, being a mom herself: 
Danika took the shots like a champ, with tears. Aubrey fought! But the experienced in-house lab technician knew what to expect – and was prepared – sparkly band-aids and all!
Upon leaving they noticed two things.
In the sick waiting area was the really cool Hot Wheels art and upon exiting – the coolest and most known exit saying to all: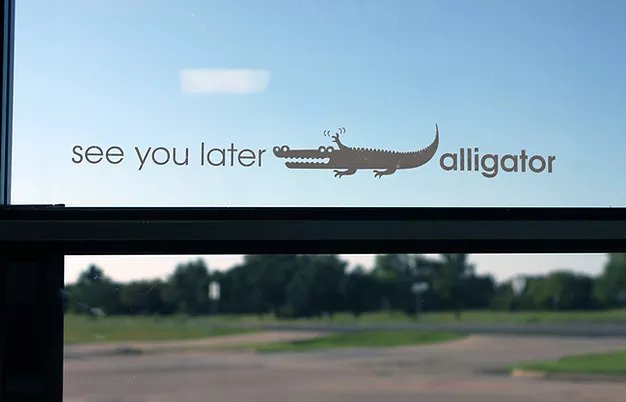 They love it! And can't wait to return!