Cotton Patch Challenge Announces Southwest Buick GMC as Title Sponsor for 22nd Anniversary Ride
(GREENVILLE, TEXAS—March 12, 2018)   The Cotton Patch Challenge celebrates its 22nd anniversary with the announcement of Southwest Buick GMC as the continuing title sponsor for the annual event. Hosted by the Rotary Club of Greenville and Carevide, the Cotton Patch Challenge has brought thousands of bicycle riders to Hunt County for over two decades and generated hundreds of thousands of dollars to benefit area youth.
"We love being the title sponsor to the Cotton Patch Challenge because we love giving back to the community," said Southwest Buick GMC General Manager Justin Rudd. "We're excited to join with them again because they're great community advocates and they do a lot to give back as well."
Southwest Buick GMC's generous annual contributions to the community's welfare have supported numerous local non-profits that provide a variety of programs, including those targeting childhood growth, education and fun! The Cotton Patch Challenge began two decades ago as the brainchild of the Greenville Area Social Pedalists (GASP) bicycling club, including then Rotarians Dr. Dan Reinboldt and Jerry Grady, to benefit youth programs in the community.
"We are excited about this opportunity to co-host the 22nd Cotton Patch Challenge," said Carevide's CEO Michelle Carter. "It's made possible by the generous efforts of volunteers, organizations, participants, and sponsors like Southwest Buick GMC, who are ultimately working together to benefit our local youth."

"The Cotton Patch Challenge will be the best bicycle ride in Northeast Texas for 2018," said Rotary Club President Larry Mays. "With the help of Southwest Buick GMC being our title sponsor, we also appreciate the support of the Greenville Community and Hunt County for without them we wouldn't be able to continue helping the youth in the area."
The 2018 Southwest Buick GMC Cotton Patch Challenge will take place Saturday, Sept. 15, 2018. The Cotton Patch Challenge is the premiere bike event in Hunt County, showcasing the county to visitors from across North Texas and beyond. The annual tour features a variety of routes to accommodate everyone from amateur bicycling enthusiasts and families to endurance bicycle riders who enjoy the scenic country setting.
The Cotton Patch Challenge will be directed with volunteer help from the Greenville Rotary Club, Carevide, and area organizations and local businesses. If you are interested in volunteering please contact Michael Glas at mglas@carevide.org.
Be a part of the premier bicycling event in Hunt County. Sponsorship opportunities are also available! Please contact sponsorships@carevide.org for more information. By volunteering, participating, or sponsoring, you'll be supporting area youth! Please visit www.cottonpatchchallenge.com for event routes, highlights and more information.
If you would like more information about this topic, please contact: Michael Glas at mglas@carevide.org or call 903.455.5986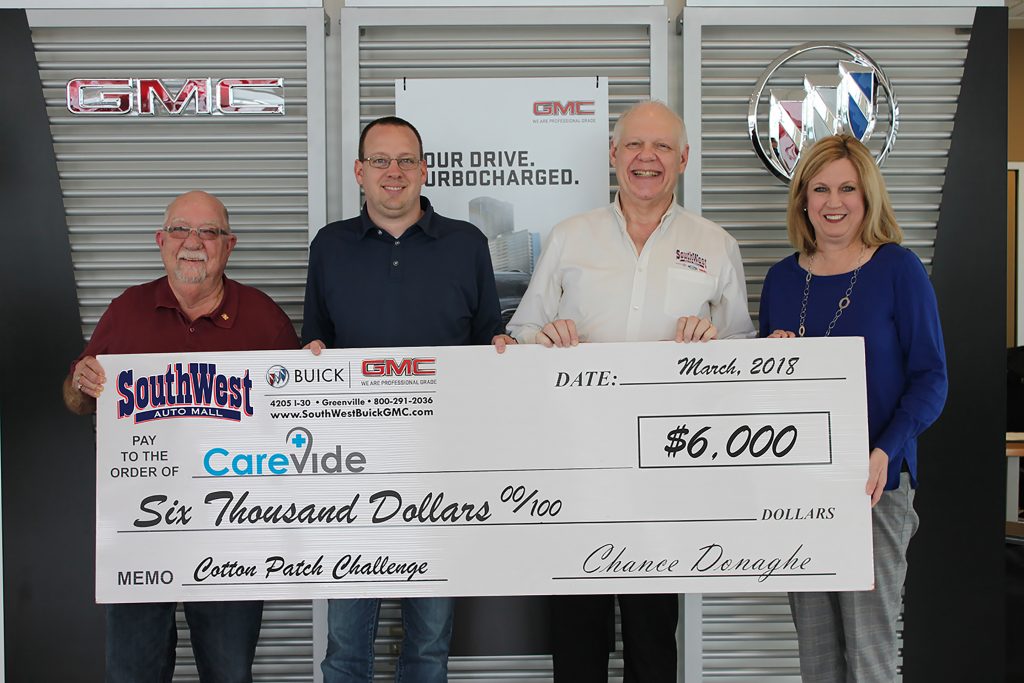 In the photo (left to right): Rotary Club of Greenville President Larry Mays, Southwest Buick GMC General Manager Justin Rudd, Southwest Buick GMC's Media/Community Relations Craig Bird, Carevide's CEO Michelle Carter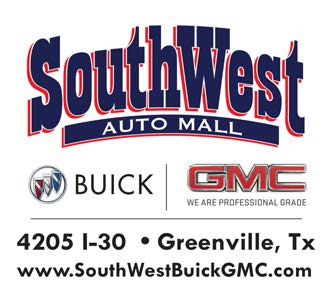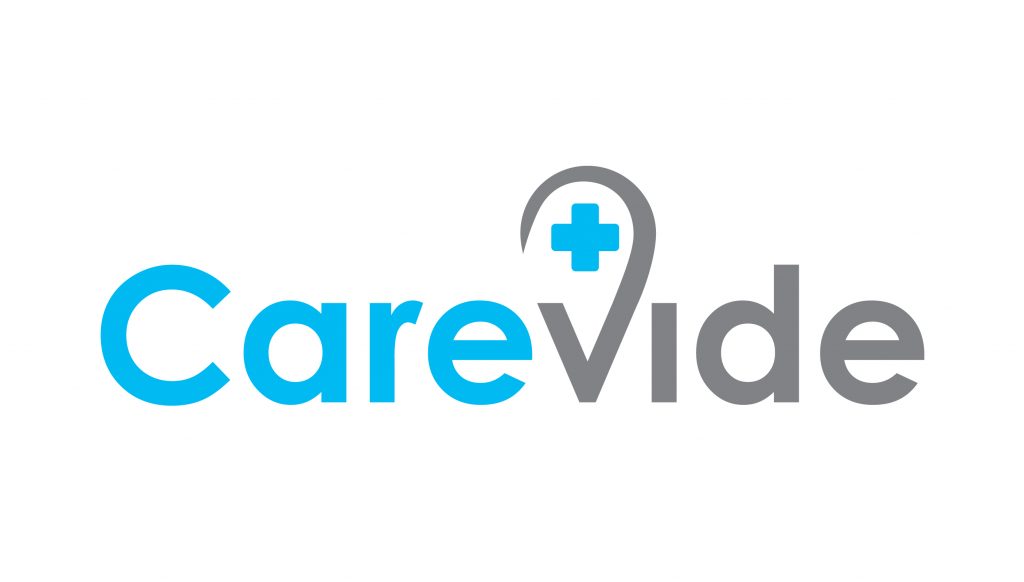 "Funding for this performance or event is provided in part by the City of Greenville Hotel/Motel Occupancy Tax Revenues."