Better Healthcare. Better Results.
Connect with your provider using the new Patient Portal.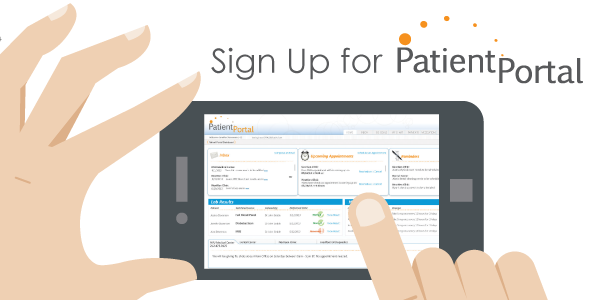 What to expect from Patient Portal
Using NextGen® Patient Portal, you'll get faster, simpler, more reliable communication with your healthcare providers.
•

Correspond with your provider or practice
online via our secure portal

•

Request prescription
refills

•

View, download, or share your personal health record, including data such as: medications,
immunizations, and tests

•

Maintain account data including user name,
password, and access privileges

•

Get 24/7 access to important health and
educational information

•

Get appointment
reminders
We respect your privacy
When there is important information awaiting you in your Patient Portal account, you'll receive a notice in your personal email. If you choose to use the Patient Portal, your name and email address will be treated with the same care and privacy given to your medical records.
Faster, reliable communication
accessible 24/7 is only a click away
| | | |
| --- | --- | --- |
| Whether you want to review your latest test results or view your information, the Patient Portal delivers the information you need anytime, anywhere. | Access it through a convenient, easy-to-use website, available from any computer or mobile device with an Internet connection. | Our providers are offering the Patient Portal, powered by NextMD, to make your medical information more accessible to you and to help you live a healthier life. |
Access your Patient Portal Today!

We're eager to improve your healthcare experience. We want to provide you with the best care possible. You can help improve your health experience; just sign up for the Patient Portal today.
View as a Web Page

Carevide Administration
P.O. Box 1908, Greenville, TX 75403-1908

NextGen® Patient Portal is a registered service mark of NextGen Healthcare
Information Systems, Inc. NextMD screenshots ©2014 NextGen Healthcare
Information Systems, Inc. All rights reserved. Patent pending.

unsubscribe